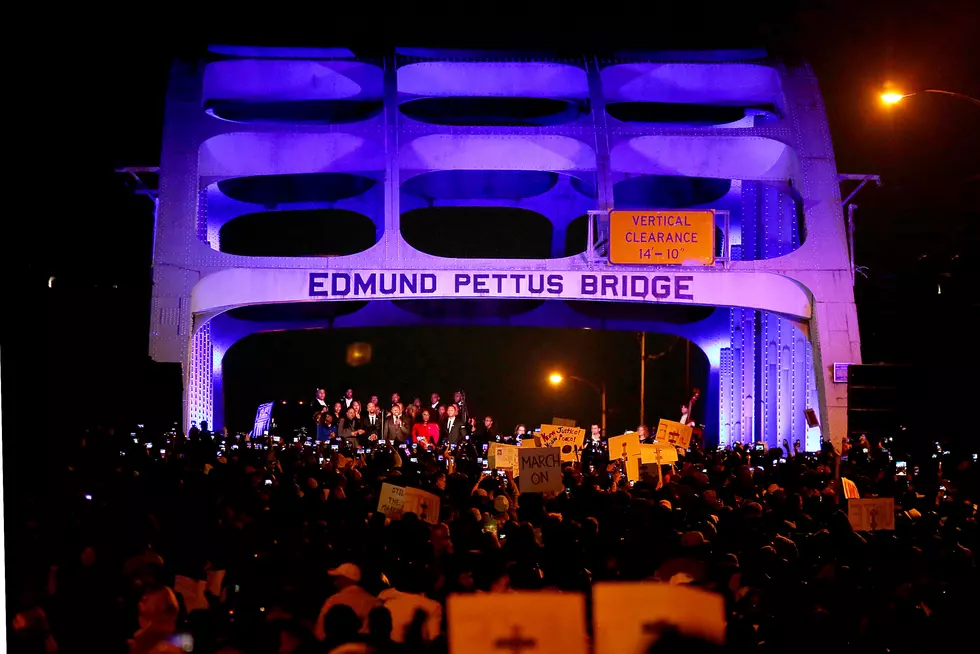 Organizers Prepare for Bridge Crossing Jubilee
Getty Images
Each year, people from across the country converge upon the city of Selma to commemorate the series of events that led to the suffrage of Black Americans.
This year's Bridge Crossing Jubilee will be held March 1-3 and will include events such as a unity breakfast, church services, pre-march rally, bridge crossing re-enactment, a post-march concert, and an awards dinner.
At this time each year, we are reminded of not only the struggle faced by those involved but also the unity that brought about success.