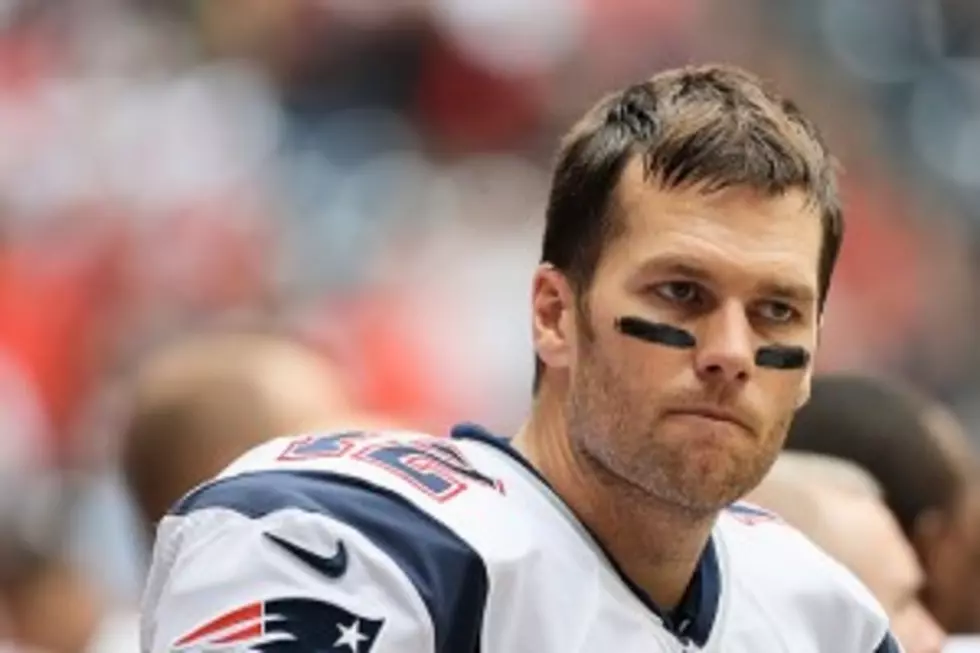 Security Guard Fired for Taking Picture With Tom Brady — Is It Fair? [VIDEO, POLL]
Getty Images
Love him or hate him, Tom Brady is a star. So, when one man got the chance to get his picture taken with the New England Patriots quarterback, he went for it.
That decision cost him his job.
Joel Williams, a security guard at Reliant Stadium in Houston, says he was relieved of his duties after he was caught taking a photo with Brady following Sunday's Patriots-Texans game.
Immediately after I took the picture, I got ran down by a supervisor. They didn't' really give a reason, they said you know you're wrong and you're fired."
Apparently, Williams bumped into the future hall of famer as he was getting ready to leave for the day after the game ended. They struck up a brief conversation, which led to the photo.
Another security guard who got his picture taken with Brady was also fired.
Contemporary Services Corporation, which employed the men, defended the decision to hand the men their pink slips:
It is strictly against CSC policy for its employees to request photos or autographs from players. CSC stands by its decision to terminate the two employees who violated this policy."
Willliams, however, says it's not fair because he had wrapped up his work responsibilities.