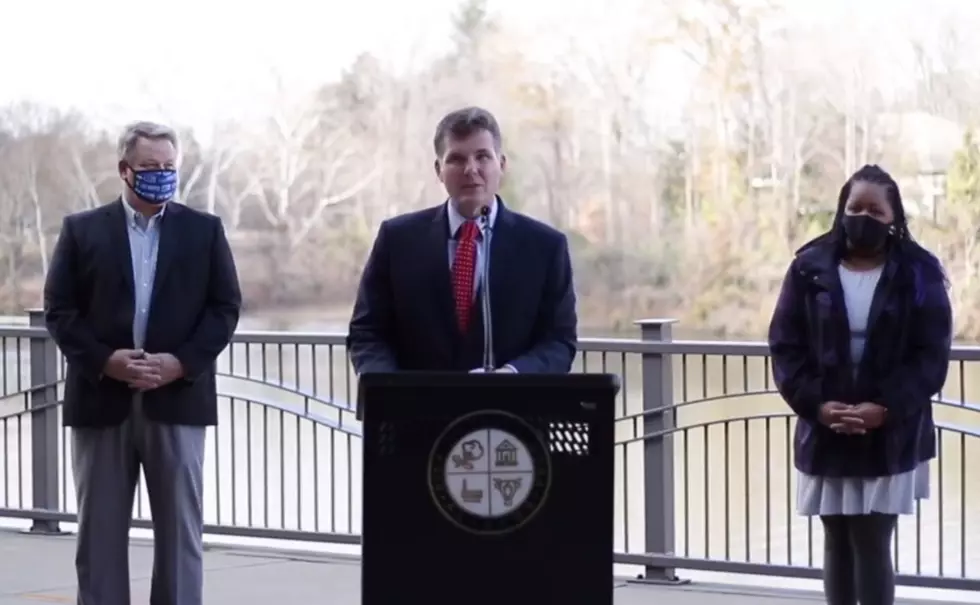 Shape the Future of Tuscaloosa's Parks With New Community Survey
(City of Tuscaloosa)
The city of Tuscaloosa, the University of Alabama and the Tuscaloosa Park and Recreation Authority are partnering to conduct a survey of area residents that will shape the future of parks in the city for years to come.
Tuscaloosa Mayor Walt Maddox led a press conference from the city's Riverwalk Tuesday morning to solicit community input that will help determine how millions of tax dollars are spent redefining the concept of parks and recreation in the area.
"I am here today to ask for your help," Maddox said. "Together we want to reimagine parks and recreation in Tuscaloosa and it begins with your ideas, your guidance and your stories. In partnership with UA, the city is launching a survey of our citizens that reflects Tuscaloosa's desires for parks and recreation now and into the future."
The push for solid data comes as the city plans improvements funded by the half-billion dollars expected to be generated over the next 30 years by the 1-cent sales tax increase the city implemented last April.
"Thanks to Elevate Tuscaloosa, in the coming years the city of Tuscaloosa will invest tens of millions of dollars into parks and recreation," Maddox said. "With your help, this will be transformative for the city of Tuscaloosa --this will provide you with the park and recreation system that you deserve, but to succeed and for the city to succeed we must truly understand exactly what you want to see in a parks and recreation system."
Enter your number to get our free mobile app
Maddox said the survey will be conducted by the University of Alabama and supervised by Jane Daquin, a criminal justice professor who is also a statistical consultant for social science research at UA.
Daquin said the survey can be completed in around 20-minutes, taken online or on paper, and will be available in English and Spanish.
"We designed it so that you have the opportunity to provide us with your perception about the current state of parks, programs and facilities, as well as to give us some suggestions for things you'd like to see added to existing programs and features," Daquin said. "We want to make sure that any improvement or addition to the facilities are what the residents of Tuscaloosa are interested in seeing."
PARA's executive director Gary Minor was also at the press conference Tuesday to express his appreciation for this survey and for the city's commitment to improving area parks in the years to come.
Minor has long advocated for an overhaul of the parks and recreation experience in the area, but PARA has been handicapped by a small and ever-shrinking budget that consists almost entirely of annual allotments from the Tuscaloosa city council, the Tuscaloosa county commission and the Northport city council.
With Elevate Tuscaloosa, that overhaul may finally be possible, but what role PARA as we know it will play in its implementation is yet to be seen.
Watch the mayor's entire press conference below.
Top Stories From The Tuscaloosa Thread (12/28-1/03)