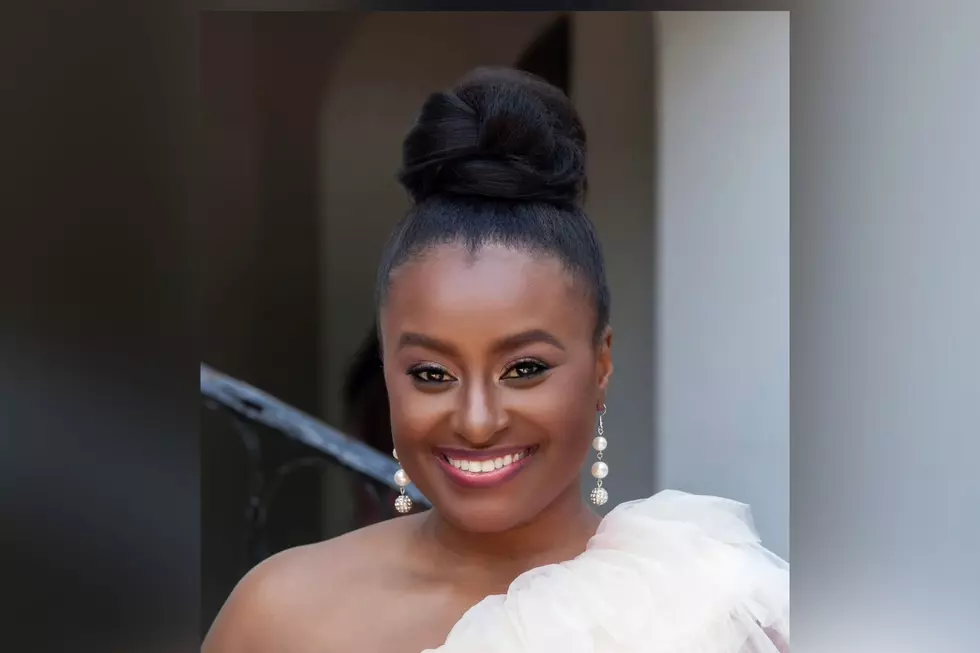 Sickle Cell Disease Awareness Advocate: Alabama Native Jori Smith
Photo Courtesy of Jori Smith
Townsquare Media Tuscaloosa, 92.9 WTUG, Praise 93.3, 105.1 The Block, and the Tuscaloosa Thread are proud to present the 2023 Black History Makers of Alabama.
Yellowhammer State is filled with great African American leaders from the past, present, and future. We thank our West Alabama community partners, the Alpha Phi Alpha Fraternity, Incorporated, Delta Phi Lambda Chapter, and the Alpha Kappa Alpha Sorority, Incorporated, Eta Xi Omega Chapter for their continued support.
Black History Maker - Jori Smith
Jori Smith, a Tuscaloosa native, is a giving, creative, collaborative leader and advocate.
Her skill and passion for combining business with creative arts and social issues led her to work with numerous academic, creative, and non-profit organizations throughout the Southeastern region to foster individual, community, and organizational development.
Smith is a 2013 graduate of Northridge High School. She earned a Bachelor of Arts in Economics from Spelman College (Atlanta, GA) in 2017 and went on to earn her Master of Science degree in Management degree from the Wake Forest School of Business (Winston Salem, NC) in 2018.
"Black History is a beautifully complex compilation of who we are: the stock we're made from, our pain, our greatness, our fight, our love, our joy, our resistance, and so much more. It's also a reflection of how far we have to go in the fight for equality, and justice. Black History in Alabama is important, as it is a significant part of American history. It is the birthplace of a major movement in our fight for equality and has also produced many great artists, athletes, scholars, and activists who have made significant contributions to our country. We stand on the shoulders of those who have come before us, and it is our responsibility to continuously contribute to their legacies."
A true wonder woman and the legacy of a long line of powerhouses and changemakers, she strongly believes 'in the power of giving back and inspiring lasting change," said Smith.
Currently, Smith is an Associate Consultant at Korn Ferry, a global organizational consulting firm. In addition, her keen insight into branding and entrepreneurship has taken her from an administrative director position for new, small organizations, to branching out and co-founding small businesses.
In 2018, Smith co-founded the Sick of It Foundation with her brother, Jarren Smith - who also lives with the disease. What began as a social media hashtag (#SickOfIt), the Sick of It Foundation has become an organization that aims to continue the fight against Sickle Cell Disease. She is passionate about advocating for and supporting sickle cell warriors and their families while raising funds for the advancement of research and quality care for sickle cell patients. Smith enjoys sharing her personal journey with Sickle Cell to inspire, educate, and fight.
"I feel a responsibility to my community to empower them with knowledge about the disease and encourage them to get in the ring with us. Living with Sickle Cell is not an easy journey, but it helps to know that we are supported by our communities."
In addition to her advocacy work, Smith is the co-founder of 94th & Smith, a creative services and production agency. She is also a faithful member of Impact Nation Fellowship Church and an active member of Alpha Kappa Alpha Sorority, Incorporated, Eta Xi Omega Chapter.
Be sure to download our free app for more details on the Black History Makers of Alabama.
2022 Black History Makers of Alabama
Black History Makers of Alabama 2021
LOOK: Here are the biggest HBCUs in America
More than 100 historically Black colleges and universities are designated by the U.S. Department of Education,
meeting the definition
of a school "established prior to 1964, whose principal mission was, and is, the education of black Americans."
StudySoup
compiled the 20 largest historically Black colleges and universities in the nation, based on 2021 data from the U.S. Department of Education's
National Center for Education Statistics
. Each HBCU on this list is a four-year institution, and the schools are ranked by the total student enrollment.
LOOK: 50 essential civil rights speeches
Many of the speakers had a lifetime commitment to human rights, but one tried to silence an activist lobbying for voting rights, before later signing off on major civil rights legislation. Several fought for freedom for more than one oppressed group.
Keep reading to discover 50 essential civil rights speeches.