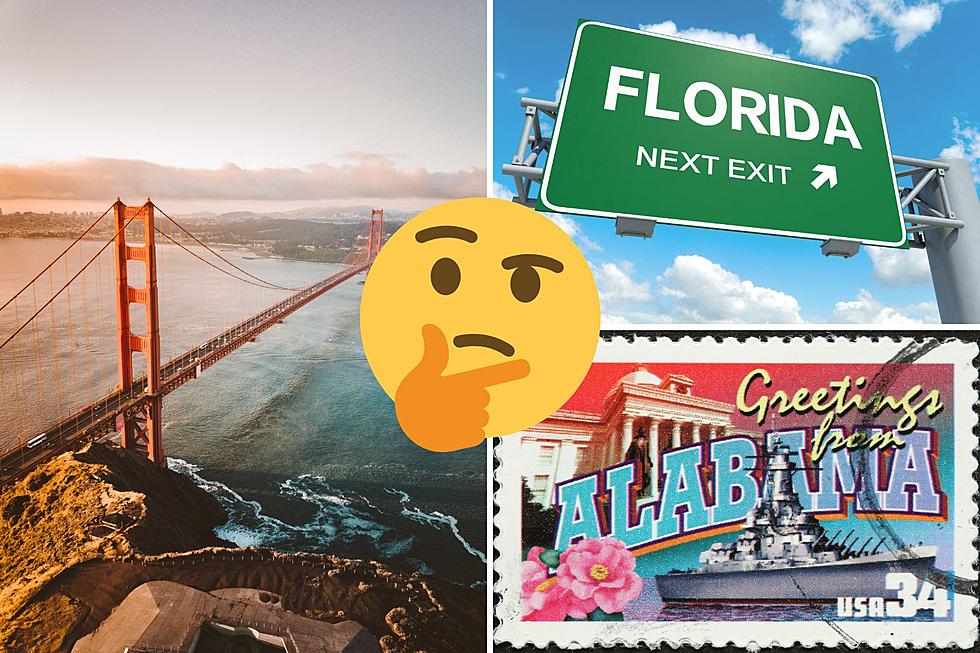 U.S. News Claims Florida, California as "Better" Than Alabama
Canva
The U.S. News has been ranking the United States from best to worst since 2017 using "70 metrics across 8 categories such as health care, education, and natural environment."
The State of Washington has held the number 1 spot for 2 years and Utah has knocked them out of the coveted slot.
No shade-throwing to Utah, but … I do know that you are famous for pastrami burgers, ski resorts, and the Sundance Film Festival. My source is my Aunt that lives there and says it's beautiful. I've now placed Utah on my "must visit" list.
Here are the "10 Best States in the U.S." according to U.S. News.
#10 Florida
#9 Vermont
#8 Wisconsin
#7 Iowa
#6 New Hampshire
#5 Minnesota
#4 Nebraska
#3 Idaho
#2 Washington
#1 Utah
Now, let's get to the ugly side of this "best of" list. Here are the states that made the bottom of the list.
10 Lowest-Ranked States in the U.S.
#50 Louisiana
#49 Alaska
#48 Mississippi
#47 New Mexico
#46 West Virginia
#45 Arkansas
#44 Alabama
#43 Oklahoma
#42 South Carolina
#41 Michigan
 Hold my sweet tea, please.
I don't know about you but seems like several southern region states made the bottom of the list. Alabama is ranked #44. I mean .. WHAT?
What do people have against the South ?????????????
Is Florida better than Alabama? California? Doesn't make sense to me, but hey, I'm from the South so maybe it's not supposed to! [Insert sarcasm]  
Agree or disagree with the list? Let me know in the chat with us feature on our free app.
(Source) Click here to review the full report from U.S. News.
LOOK: Here's where people in every state are moving to most
READ ON: See the States Where People Live the Longest
Read on to learn the average life expectancy in each state.
LOOK: 25 must-visit hidden gems from across the US
From secret gardens to underground caves,
Stacker
compiled a list of 25 must-visit hidden gems from across the United States using travel guides, news articles, and company websites.