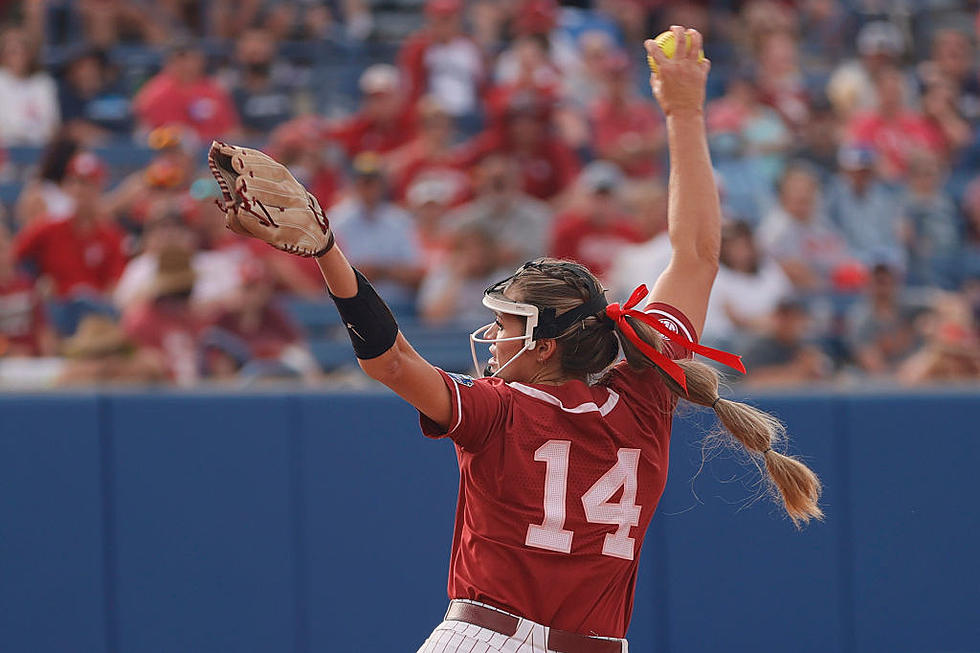 Alabama's Montana Fouts Named 2021 NFCA Pitcher of the Year
Alabama Softball's Montana Fouts pitching in Game 14 of Women's Softball World Series in Oklahoma City.
Montana Fouts has had one heck of a career at the University of Alabama. She led all pitchers this season with a staggering 349 strikeouts, she was named SEC Freshman of the year in 2019, and she was named NFCA First Team All-South Region in 2019 and 2020. This along with several other accolades is what makes her stand out from the rest in the world of college softball.
Fouts and the Crimson Tide finished with a 27-4 season after losing 8-5 in the semi-finals to Florida State in the Women's College World Series on Monday night. Fouts finished this season with an impressive 1.61 ERA and led all pitchers with 349 strikeouts, which is the third-highest strikeout total in Alabama single-season history. She threw double-digit strikeouts in 22 games, including 14 in a perfect game against the UCLA Bruins at the WCWS. She is the fifth pitcher to do this in World Series history and the first since 2000. She was named SEC Co-Pitcher of the Year and SEC Tournament MVP, leading the Tide to their sixth SEC Tournament title.
After such an impressive season, Fouts was named the Schutt Sport/NFCA Pitcher of the Year, which was first awarded back in 2019. The award was voted on by members of the National Fastpitch Coaches Association NCAA Division I All-American Committee.