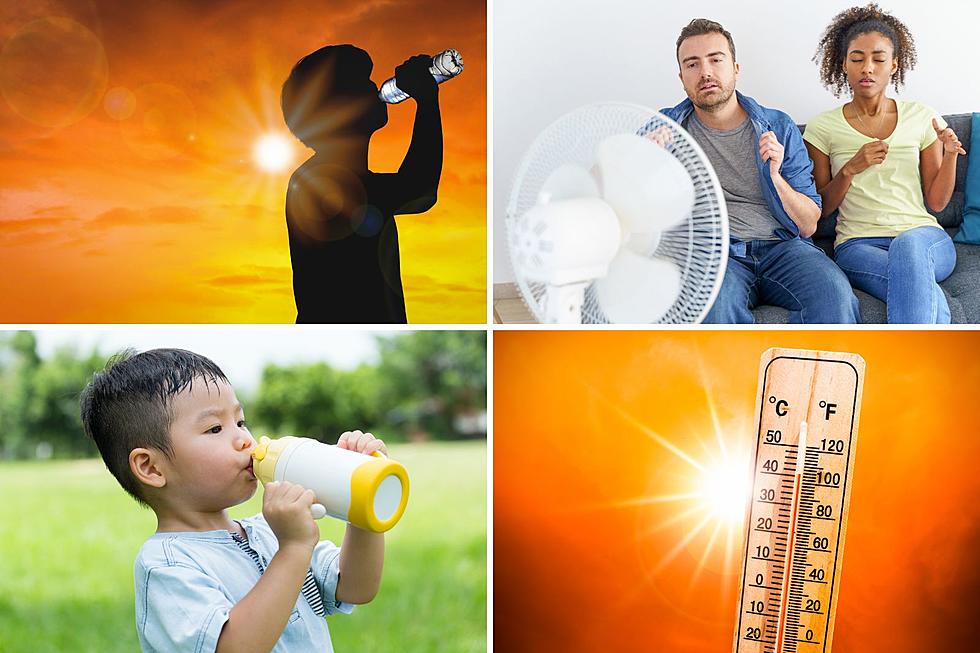 Hot Conditions, High Humidity Continue in Alabama
Canva
Hot weather and humid conditions have been in play for most of July in our area. Also, the heat dome has impacted the entire southern region and many other locations in the United States.
Are You Traveling?
If you have any summer travel plans, check ahead because the heat dome is expanding through the Southwest, Midwest, and Northeast.
Outlook
This week will be no different, as the "combination of high temperatures in the 90s along with high humidity values will produce heat indices close to 105 degrees each day during the early to mid-afternoon hours from Thursday through Sunday," said the National Weather Service in Birmingham.
Remember the heat index is your "feels like" gauge. It is a measurement guide that takes into account heat and humidity.
Hot and Humid Conditions in Alabama
James Spann, ABC 33/40, and Townsquare Media Tuscaloosa Chief Meteorologist said that an "upper ridge will build across the Deep South this week, setting the state for a hot and mostly dry forecast through the weekend. It is a simply forecast... mostly sunny days and fair nights with highs in the 90s and lows in the 70s."
Record Breaking Temps
The heat wave has even broken temperature records. According to The Weather Channel, "So far this month we've seen all-time record highs tied in Reno, Nevada (108 degrees), and Grand Junction, Colorado (107 degrees)."
(Source) Click here for more information from the National Weather Service in Birmingham. Click here to follow the Facebook Page of James Spann. Click here for more details from The Weather Channel.
Super Exclusive Airbnb Gives "Little Talladega" Vibes
Super Exclusive Airbnb Gives "Little Talladega" Vibes
Secluded Alabama Airbnb Offers a Cave, Waterfalls, Lake Views
Lake Martin Alabama's Most Modern Cabin Airbnb with Luxury Dock
Custom Airbnb Offers Stunning Views of Lake Guntersville Alabama